Henry Doktorski
Performance at A World of Accordions Concert Hall
September 16, 2007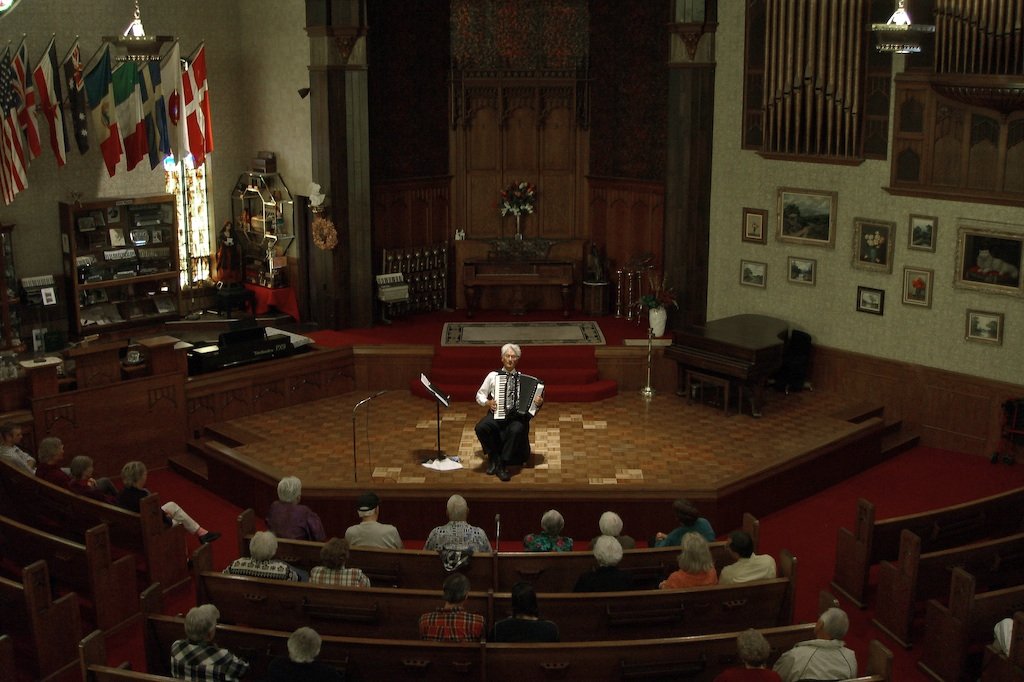 Henry Doktorski presented a lecture and performed a solo accordion recital at the Hanni Strahl Concert Hall at A World of Accordions Museum in Superior, Wisconsin on Sunday, September 16, 2007.

Doktorski's 2:00 p.m. lecture focused on the accordion in classical music, and his 3 p.m. recital included classical and popular original works and transcriptions for accordion. He performed on one of Helmi Harrington's historic instruments.

His program included:

J. Brahms: Hungarian Dance No. 5
Bela Bartok: Rumanian Folk Dances
H. Doktorski: Theme and Variation on Richard Rodgers' "Edelweiss"
Traditional: Clarinet Polka
A. Piazzolla: Oblivion

Works by Guido Deiro:

My Florence Waltz
Deiro Rag
Deirina Mazurka
Sharpshooters March

Works by Pietro Deiro:

Beautiful Days Waltz
Celestina Polka
Quick Silver Novelette
Imperia Overture

Audience members attended from several states, including Wisconsin, Minnesota, Indiana, Texas, New Jersey and California. Cinematographer Steve Mobia was on hand from San Francisco to film the concert and interview Doktorski for Behind the Bellows, a forthcoming documentary movie on the accordion. Henry's brother John also attended, traveling from New Jersey.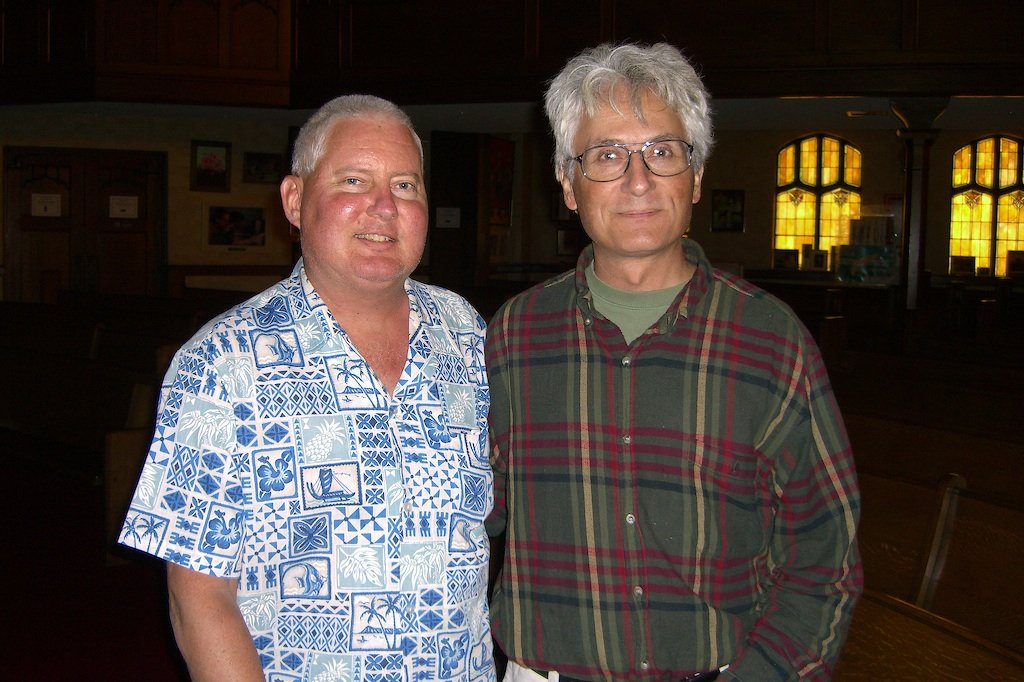 John and Henry Doktorski relax after the recital at A World of Accordions Concert Hall.
A reception and dinner followed the concert. For more information about A World of Accordions Museum, contact Dr. Helmi Strahl Harrington at 218-393-0245 or accordion@sprynet.com. Photographs courtesy Steve Mobia.