Interview with Jim Paris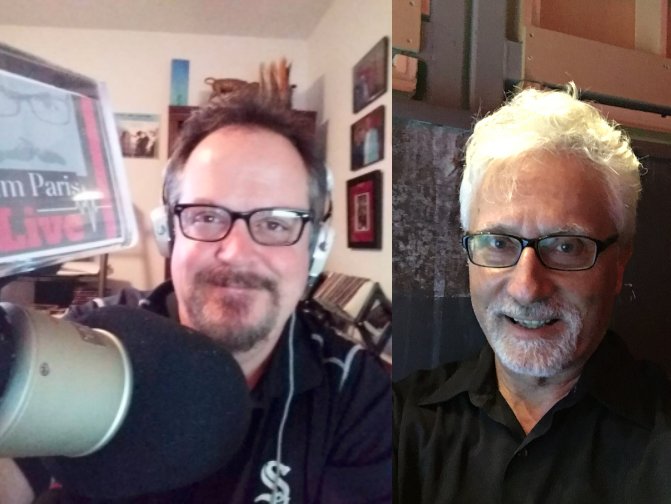 June 14, 2020: Henry discussed his book Killing For Krishna with radio talk show host Jim Paris on his live radio show. Jim appeared to be quite taken with Henry's book, and asked many questions about the Hare Krishna movement in general, the New Vrindaban West Virginia community in particular, and of course about the murders of Krishna devotees Steven Bryant and Charles Saint-Denis.
During the course of the interview, Jim noted, "I love podcasts. I listen to so many podcasts, and one that I enjoy is called "American Scandal." I listened to a series of episodes about this book [Killing For Krishna], and I have to tell you: it was fascinating. I went online, and yes there's a book about this [the Hare Krishna murders], and I wanted to get the author with us [on my radio show]. The book is called Killing For Krishna. . . . For someone [in our radio audience] who's looking for a true-crime story, this [book] is just an incredible, incredible page-turner. . . . A barn-burner. This book is incredible. It's incredible what happened there [at New Vrindaban]. . . . And you [Henry] are such an interesting guy, and now you've moved on with your life. . . . I think these are positive things; we take something negative that happened [in our lives] and we turn it to a positive. And you're certainly not just sharing this story [about the Hare Krishna murders] but you're giving kind of a blueprint for cults that are out there today. [Cults] that could draw people in and terrible things can happen, and you've got to know when you're crossing that line and getting involved with a dangerous group, such as what was happening back in 1986 [in the Hare Krishna movement, like the murder of Steven Bryant]".
To listen to the 51-minute interview, go to Interview with Jim Paris about Killing For Krishna
Author and radio personality, James L. Paris, discusses news, politics, Bible prophecy, Bitcoin, UFOs, conspiracy theories, survival and preparedness, and a wide array of Christian financial issues. Paris' most popular books are Executive Order 11110 - Did The Fed Kill JFK, How To Pray For A Financial Miracle, and Exposing The Ponzi Masters.
For more about Jim Paris, visit Jim Paris Radio.