Recording Artist/Discography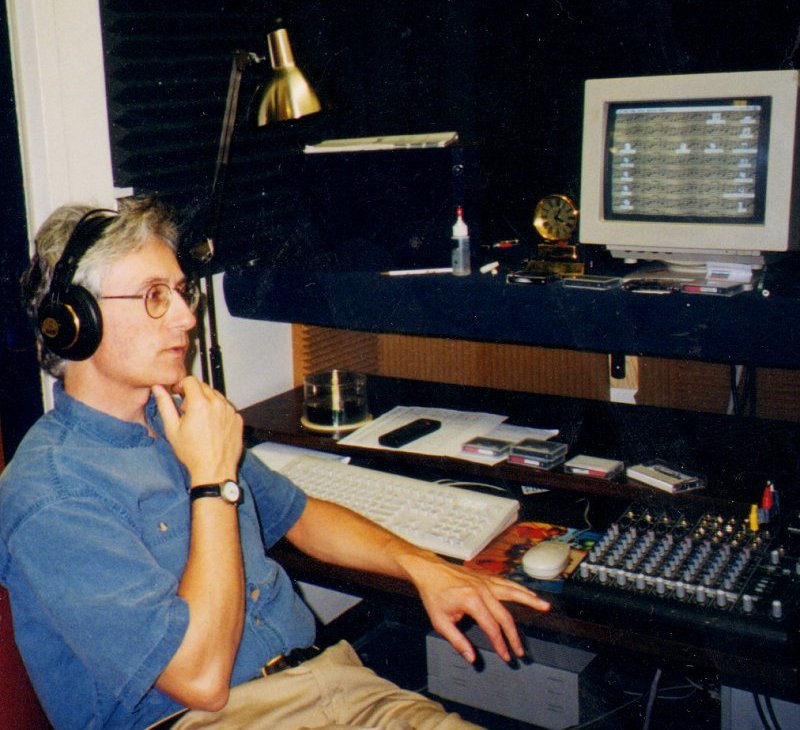 Nearly all musicians like to record their art for posterity, and Henry is no exception. During the summer of 1993, while still living in West Virginia, he wrote 22 arrangements of Christmas carols for free-bass accordion, string quintet, harp, piano, and other instruments, and hired members of the Pittsburgh Symphony Orchestra to record his first CD. A Classical Christmas was released in November 1993 on Henry's label: Soli Deo Gloria. The following year the CD was released by a Pittsburgh record label: Alanna Records; and in Canada by the Montreal label: ATMA Records.
Henry sent several hundred copies of the CD to classical radio stations and newspaper music critics in the United States and Canada. The response was extremely favorable. A reviewer for the Washington Post declared that A Classical Christmas was, "the most interesting instrumental collection of Christmas music this year . . . featuring very imaginative arrangements of standard items by Henry Doktorski, who is also featured as accordion soloist with the Pittsburgh Chamber Orchestra. This one should surprise and delight musical sophisticates, who do not usually listen to the accordion. Its arrangements are not only cute and clever; they have real musical depth."
Other newspapers and magazines also lauded Henry's first compact disc recording. WQED-FM classical radio in Pittsburgh broadcast tracks from the CD extensively on air during their December 1993 fund drive, and offered A Classical Christmas as a gift for a $100 donation. They sold 125 copies in the first hour.
Henry recalled,
"A Classical Christmas was my first professional attempt at recording. I probably never would have undertaken the project had I known at the start how much in the end it would cost me to produce and manufacture the album: nearly $50,000. I had to take out a $10,000 loan to finish the project. The lion's share of that cost was for paying the seven musicians, all members of the PSO. (I played accordion and piano.) I paid them union scale, which I recall at that time was about $250 per musician per three-hour-session. That comes out to $3,500 a day! to pay seven musicians for a morning session and an afternoon session.

"I originally expected that the recording would be completed quickly, but I soon discovered that was not to be the case. Because I had hired such superb musicians, first chair players, I could do a lot more subtle phrasing than I expected, and that took more time than I thought. At the recording studio we rehearsed and then recorded each piece under my direction. My arrangements were well-crafted, the musicians' artistry was incredible, and we were able to do amazing things in the studio. For me, at least, it was truly a labor of love, as I began to think I was going to lose money hand and fist. I was, however, very happy that my investment was returned with profit from CD sales within a year or two, as I hate to lose money, even on such a glorious artistic endeavor. After more than two decades, radio stations still broadcast my CD during the Christmas season, as I periodically receive e-mail messages from people around the country who heard it on their local classical radio station."
After the success of A Classical Christmas, Henry recorded five more CDs as accordion soloist, plus other CDs as an accordion sideman, with the Pittsburgh Symphony Orchestra and the Cleveland Chamber Orchestra, and other musicians and singers.
Discography as Accordion Soloist (CDs)
Discography as Accordion Soloist (CD with Music Books)
Discography as Accordion Sideman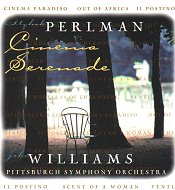 Cinema Serenade, with violinist Itzhak Perlman and the Pittsburgh Symphony Orchestra, conducted by John Williams
(Sony Classical: 1997; over 92 weeks on the Billboard classical crossover chart.)
Piano for Latin Lovers, Charlie Shaffer, piano
(Alanna Records: 1998)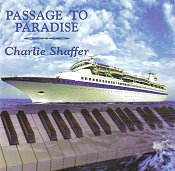 Passage to Paradise, Charlie Shaffer, piano
(Alanna Records: 1999)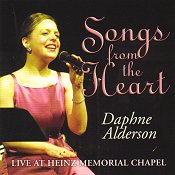 Songs of the Heart, Daphne Alderson, contralto
(2003)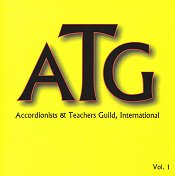 Accordionists and Teachers Guild, Vol. 1
(2004)
Serpent Rouge: Musical Selections from the Knockdown Revue
(2007)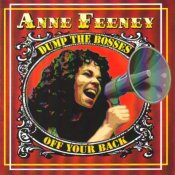 Dump The Bosses Off Your Back, Anne Feeney: guitar, vocals
(Anne Feeney Records: 2008)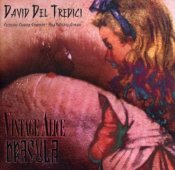 Vintage Alice & Dracula, Hila Plitmann, soprano; Cleveland Chamber Symphony; David Del Tredici, composer and conductor
(INNOVA: The label of the American Composers Forum: 2008)
Dancing on a Long Leash, Peter King: singer, song writer, guitarist
(2009)
Mercy: Songs for Western Pennsylvania, Jordan Umbach: guitars, vocals, harmonica
(2010)
Discography as Composer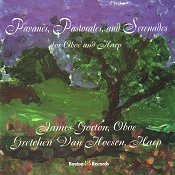 Pavanes, Pastorales, and Serenades, James Gorton, oboe; Gretchen Van Hoesen, harp
(Boston Records: 1996)