How to Play Diatonic Button Accordion, Vol. 3
by Henry Doktorski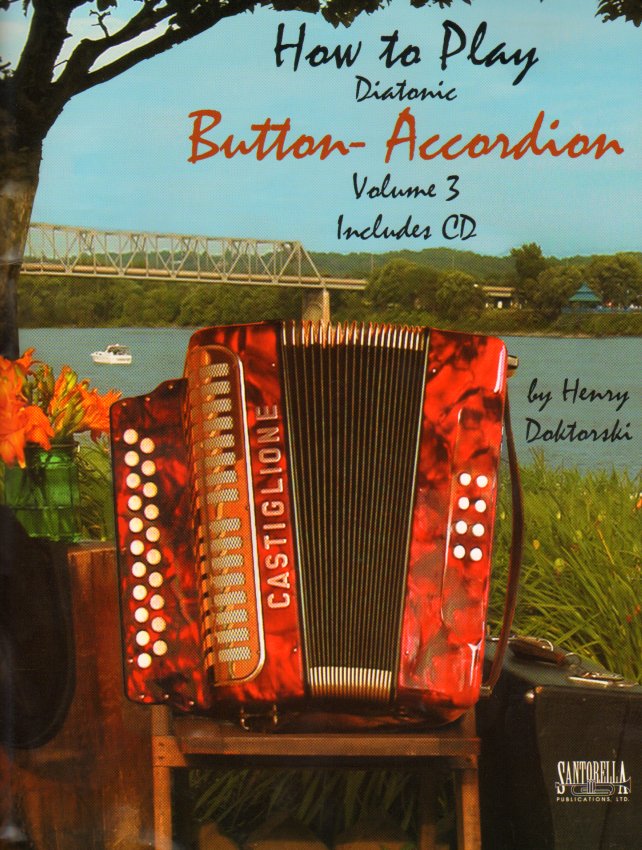 Method Book and CD: How to Play Diatonic Button Accordion, Volume 3 (An Easy-To-Follow Guide for Beginners) by Henry Doktorski. Published by Santorella Publications, Ltd. (2011). 48 pages. Measures 9 x 12 inches. Professional High Quality Printing. Includes button charts, diagrams, and photographs of historic accordions and sheet music covers. CD contains all music in the book played by Henry on a one-row button accordion.
This method book was written for Henry's button-accordion classes at the Fairbanks Summer Arts Festival at the University of Alaska, Fairbanks, and has been acclaimed as the most direct and easy-to-follow button-box method. Includes button charts and diagrams, photographs, and a CD which demonstrates the musical examples in the book.
Introduction to Volume 3
In volume three of How to Play Diatonic Button-Accordion we will learn how to play the second row of buttons on the right-hand manual of the instrument. Playing music with only one row is rewarding, but it is also challenging as we are limited in our choice of right-hand pitches and left-hand accompaniments. Playing with both right-hand rows vastly increases our choices and actually makes playing the instrument easier. We can play more sophisticated music, as we have a greater range of notes at our disposal and a greater choice of bellow directions.
In this book, notes played on the second row of buttons are marked with a wedge just below the note. When a series of notes are played on the second row they are connected with a bracket. Occasionally, as in the William Tell Overture, entire sections of a piece are played on a single row.
Volume three features various styles of music: folk songs from France, Italy, England, Israel and the United States, two Christian hymn tunes, a rag time number, and four popular pieces by famous classical composers: Rossini, Ivanovici, and Johann Strauss Jr.
The music in this book is much more complex than the music in the first two volumes, This added degree of complexity prohibits the use of the solfege manner of music notation, which we learned in volumes one and two. In volume three the student must learn to read standard music. This might appear daunting at first for non-readers; but if you apply yourself diligently and keep referring to the charts on pages 8 and 9 you will get the hang of it quickly.
Remember, the diatonic button accordion is a transposing instrument, like the trumpet and clarinet, and so nearly all the music in this book is written in the key of C. Whatever key your instrument happens to be in—whether in C, G, F or any other key—simply play the music as if your instrument is in C.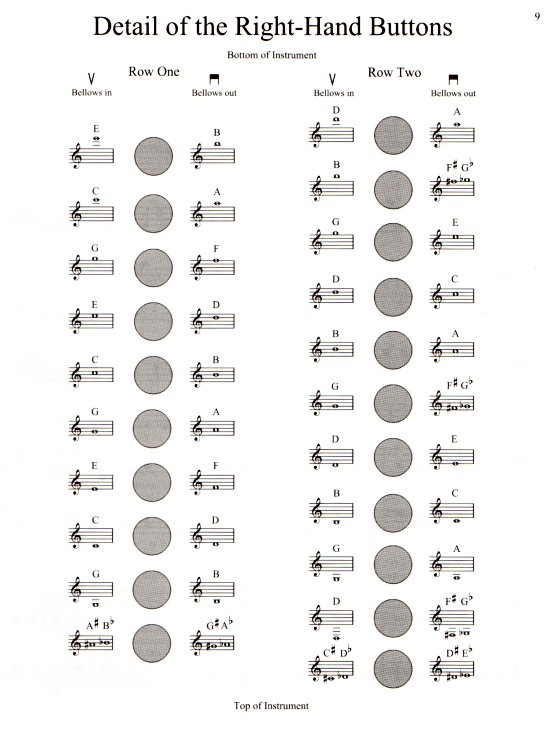 Contents
Introduction

About John J. Kimmel: A Button-Accordion Pioneer

Pitches of the Right Hand

Button Accordion Photo from the Player's Perspective

Detail of the Left-Hand Buttons

Detail of the Right-Hand Buttons

Pigalle: Adding C, D & E

Lili Marleen: Adding G, A & B

Blessed Assurance: Adding F#, D & B

Colonel Bogey March: Adding Low E

The Old Rugged Cross: Using the F# on the Second Row

Vieni Sul Mar: Adding Low G & A

Beautiful Dreamer: Adding C#

I've Been Working on the Railroad: Using Pitches on the 2nd Row

Greensleeves: Introducing a Minor Key

Hatikva: Playing in A Minor

O Sole Mio: Adding Eb

Won't You Come Home Bill Bailey: Introducing Accidentals

William Tell Overture: Using Alternate Fingering

Waves of the Danube: Legato vs Staccato

Emperor Waltz: Rubato vs Strict Rhythm

The Blue Danube: Combining Articulations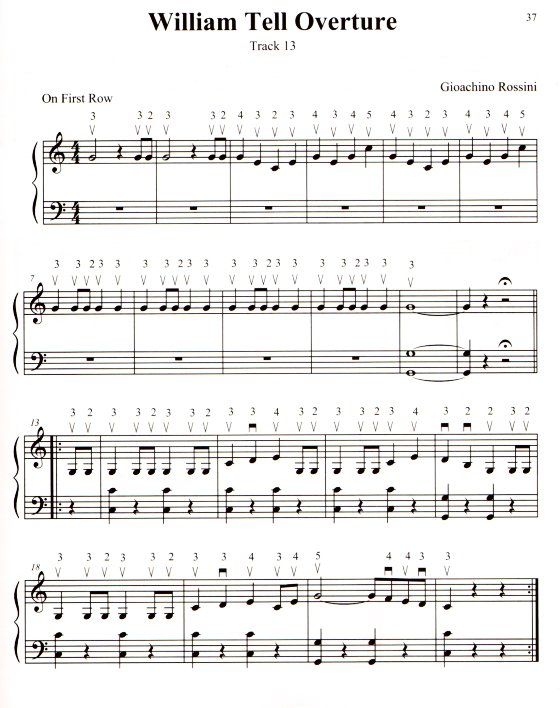 How to order this book:
Item is $15.00
U.S. orders: Send $20.00 by check or money order (includes $5.00 shipping & handling charge) to:

If using PayPal, send payment to:

Overseas customers, contact Henry for shipping rates.