Mr. Doktorski's Students Compete in Junior Joust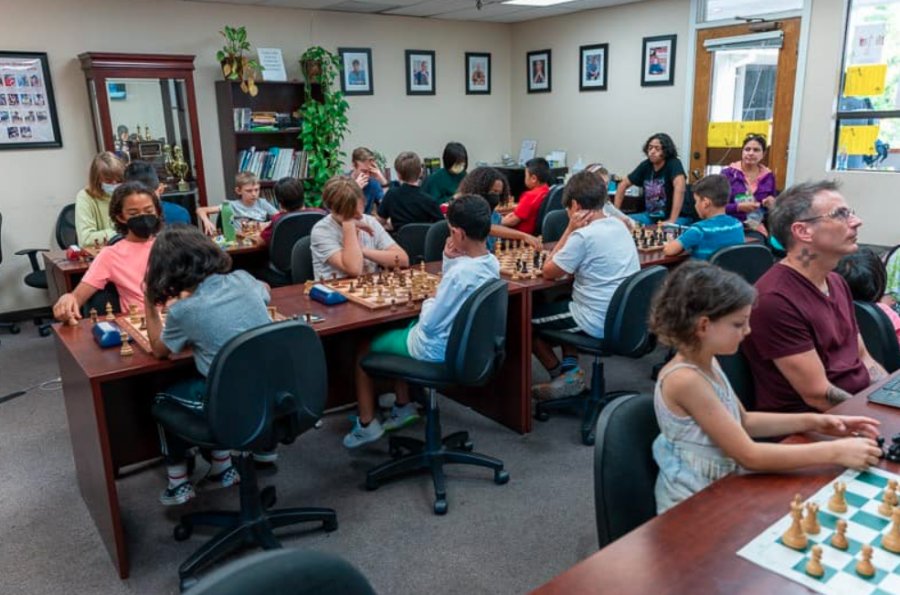 October 8, 2022: Seven of Mr. Doktorski's Chess4Kidz students competed in the first Junior Joust of the Fall 2022 season at the Temecula Chess Club. Five Van Avery Prep School students, one student from Henry's Vista Library class, and one student from Henry's Lake Elsinore Home School class participated in their first ever United States Chess Federation (USCF) rated tournament in a field of eighteen players.
Mr. Doktorski said, "I was extremely pleased with my students' results: Mathis and Leo scored 2 points (exactly in the middle! which is terrific), Hussein and Krish were close behind with 1.5 points, and Eddie, Caius and Ishmael finished with one point. This is quite respectable, in my opinion. I saw some intense battles."
Mrs. Mayagoitia noted, "The tournament was great experience for my sons Hussein and Ishmael. Thanks for inviting them. We will continue to come when there are tournaments on the 2nd and 4th Saturdays of the month." Hitasha Mitera explained, "My son Krish loves chess and I truly appreciate all your encouragement and support!"
Photos by Chris Roberts.