2017 AGO Members' Recitals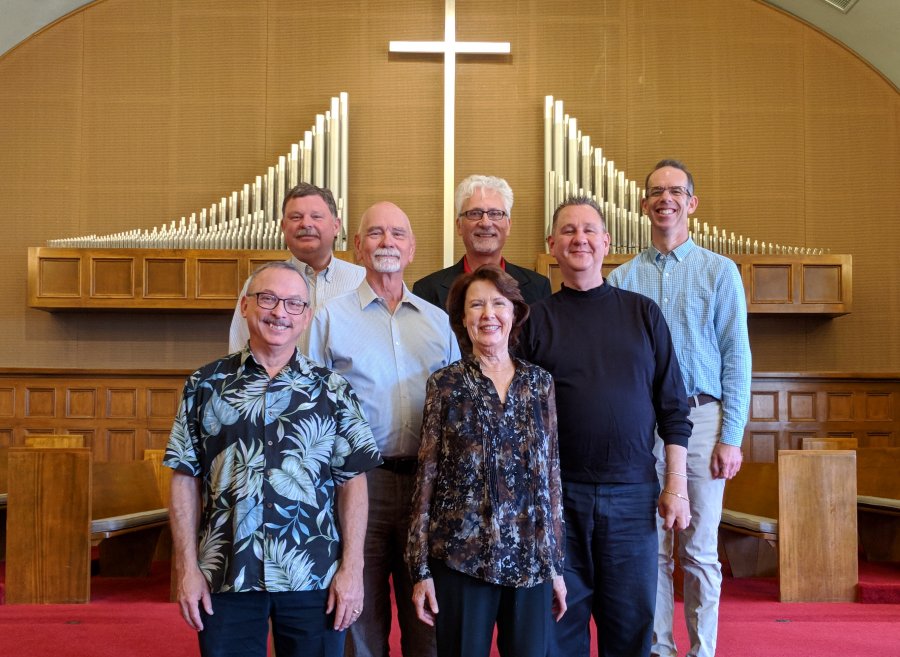 October 2017: Henry performed, along with other musicians, at recitals in San Diego and Escondido sponsored by two chapters of the American Guild of Organists. On October 21 he performed his own composition, Fantasy on Marty Haugen's "Gather Us In," at the Annual Members' Recital hosted by the San Diego Chapter on the 33-rank 1924 three-manual and pedal Austin organ at Mission Hills United Church of Christ, and, on October 15, in a trio performance with Bonnie Rex and Carol Graham of Johann Pachelbel's Kanon in D on the 22-rank three manual and pedal 1971 Reuter/Rodgers organ at Trinity Episcopal in Escondido.
Henry said: "It is always an honor for me to appear in recital along with my distinguished colleagues and fellow members of the AGO. I especially enjoyed performing Pachelbel's famous canon with Bonnie and Carol during the concert of music by German composers (in honor of the 500th anniversary of the Reformation) hosted by the Palomar AGO chapter. The canon by Johann Pachelbel (1653-1706) was originally written as a trio for three violins plus continuo. I played the continuo part (the ground round) on the pedal. After two measures, Carol on my right began playing the first violin part on the Swell manual using string pipes. Two measures later, Bonnie on my left began the second violin part on the Choir manual using a mutation stop, and two measures after Bonnie's entrance, I began the third violin part on the Great manual using a krumhorn reed stop. We all read from the same music, as the music for each part is identical. It is, after all, a canon. Performing in recital with Bonnie and Carol was lots of fun. It's not every day I get to share the bench with two other fine musicians! I'm proud to say we didn't get our three hands tangled up, and I think the result for the audience down below was greatly appreciated."
To hear a recording of Henry playing his Fantasy on Marty Haugen's "Gather Us In" on the Robert Knight organ at Saint Martha Church in Murrieta, click here.