Performing Shostakovich with the San Diego Youth Symphony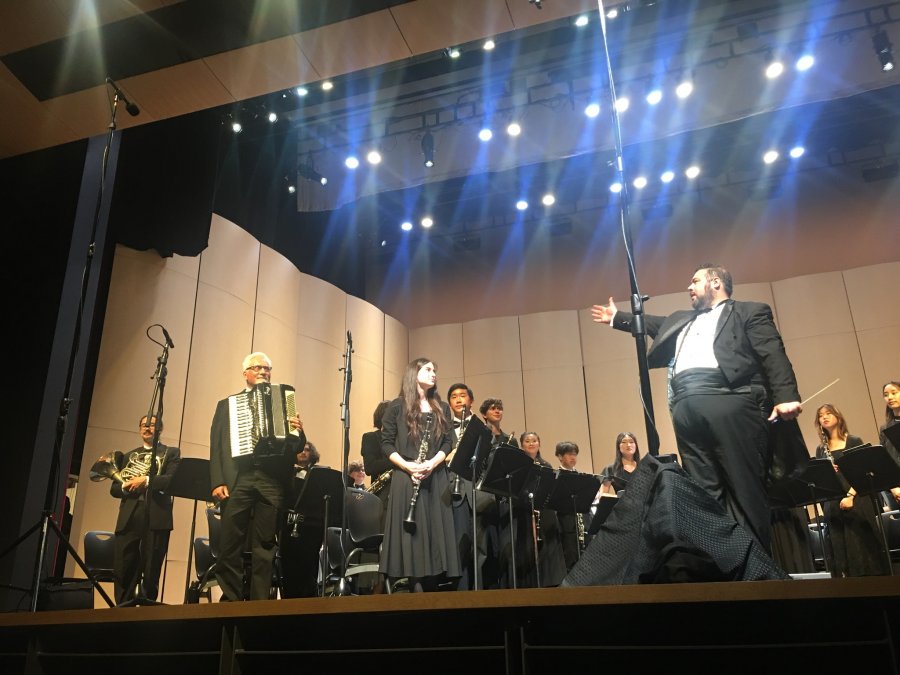 May 20, 2023: Henry performed on accordion with the Sam Diego Youth Symphony Wind Ensemble under the baton of Maestro James Sepulvado during a performance of Dimitri Shostakovich's Jazz Suite No. 2 (also known as Suite for Variety Orchestra.) The band played four of the eight movements: Dance I, Waltz II, Dance II and Finale.
Henry said, "I am grateful for the opportunity to play such jovial music with such a fine group of performers as the San Diego Youth Symphony Wind Ensemble. Maestro Sepulvado is very clear in his direction, and sometimes he's also a funny guy! Although I'm five times older than some of the students in this ensemble, I felt right at home with them. Backstage, while waiting to march onto the stage, one student called me "The Accordion Dude." I told him that would be a great title for my next album. Unfortunately, my playing with the Youth Symphony underscores the fact that very few young people are taking up the accordion nowadays, and that's been happening since the 1970s. In any case, if young people again take up the instrument, like in the 1930s-1960s, they will have opportunity to perform works like Shostakovich's Jazz Suite No. 2 with orchestras in the future."
Photos by Cindy Fuchser.