Franz Schubert's Ave Maria
solo accordion arrangement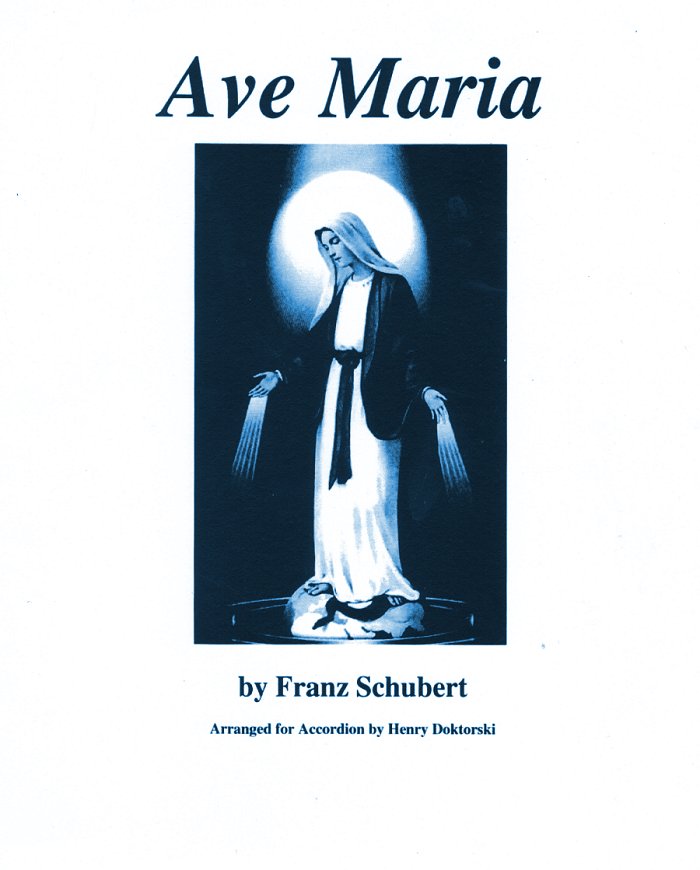 "Ellens dritter Gesang" (Op. 52, No. 6), was composed by Franz Schubert in 1825 as part of his setting of seven songs from Walter Scott's epic poem, The Lady of the Lake. It has become one of Schubert's most popular works, under the title of "Ave Maria."
In 2007, Henry transcribed Schubert's beloved classic for stradella-bass accordion, as heard on his CD, Ave Maria: Hymns to Mary.
Truly a treasured item for both classical accordion lovers and devotees of the Blessed Virgin.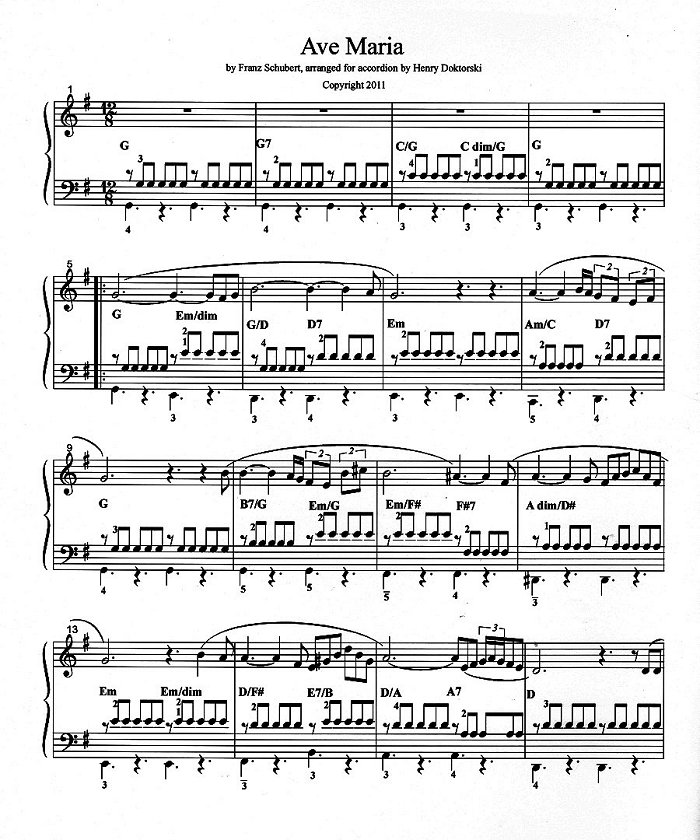 How to order this music:
Item is $10.00
U.S. orders: Send $15.00 by check or money order (includes $5.00 shipping & handling charge) to:

If using PayPal, send payment to:

Overseas customers, contact Henry for shipping rates.