Bach's "Polka"
for accordion quartet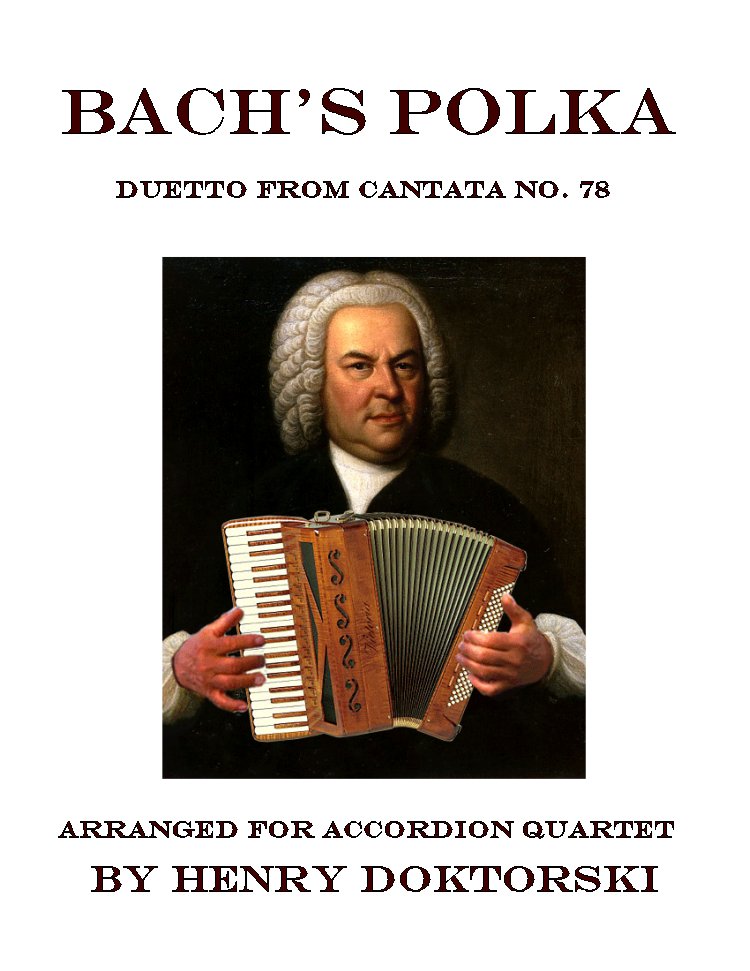 Includes printed conductor's score, and individual parts, for Bach's "Polka"—the duetto from Cantata No. 78, arranged for accordion quartet by Henry (1991, revised 2006). Duration: 4 minutes, 30 seconds.
Did J. S. Bach write the world's first polka? This enchanting and lively dance from Cantata No. 78 was originally scored for two singers (a boy soprano and alto), and two stringed instruments (a violoncello and violone—the ancestors of the modern-day cello and bass fiddle). Henry has proved that this Baroque composition works just as wonderfully when played by four accordions.
Professionally typeset and printed. Conductor's score spiral bound. Score = 10 pages and measures 8.5 x 11 inches. Includes parts for First Accordion, Second Accordion, Third Accordion, and Bass Accordion. Score also includes optional percussion part.