Alan Hovhaness and Henry Doktorski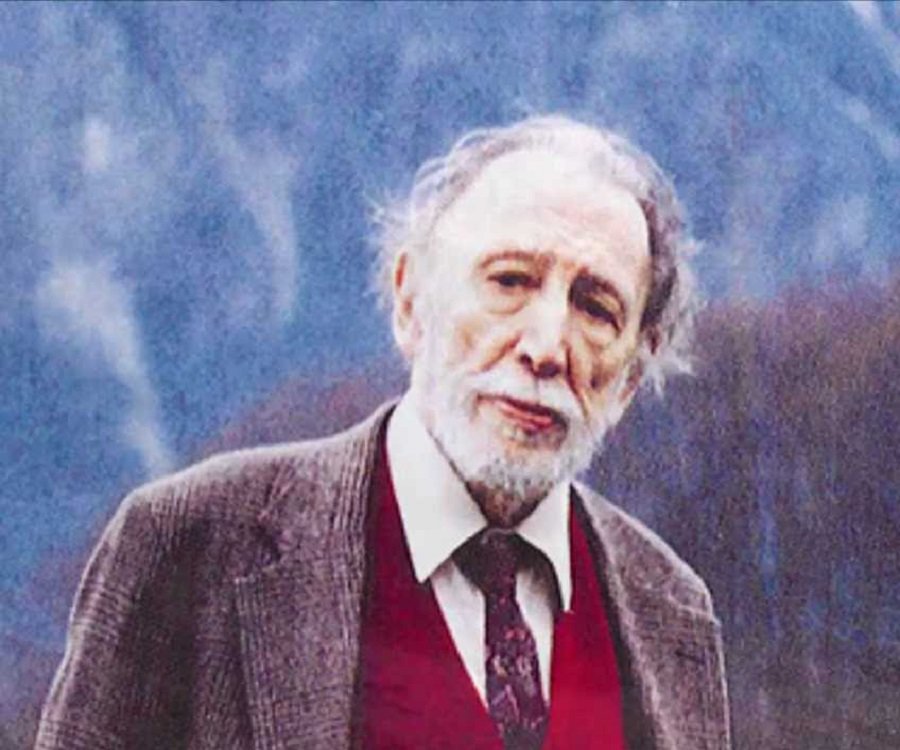 Early in 1990, when Henry served as the Minister of Music at the "City of God" Interfaith Community at New Vrindaban, West Virginia (sometimes known as the Order of the Holy Name, or O.H.N.), he began selecting repertoire for an accordion recital he would play later that year for the Music at the Palace concert series. At that time—within the community—he was better known by his honorary Sanskrit name: Hrishikesh dasa.
One of the pieces Henry selected was Suite for Accordion (op. 166) by the American composer of Armenian heritage, Alan Hovhaness, which had been published by Edition Peters (1959). Alan Hovhaness (1911-2000)—wrote about 400 works, including ten operas, 63 symphonies and other orchestral works (best known are Mysterious Mountain, op. 132, And God Created Whales, op. 229 and Mount St. Helens Symphony, op. 360), a hundred choral works, plus dozens of vocal, chamber and instrumental pieces (including three works for accordion and two works for harmonica).
Henry mailed a letter to Mr. Hovhaness through Edition Peters and asked a couple questions about the piece. He also invited the eminent composer to attend his accordion recital later that year. Soon after, Henry received a reply from Hovhaness, and a little scrap of hand-written sheet music. Hovhaness had written a little piece for Henry. In a letter dated February 26, 1990, Hovhaness wrote, "I improvised a hymn for you in 7/4 time—a sacred rhythm—three beats for heaven plus four beats for earth, as you are a religious man." He also apologized for not being able to attend Henry's accordion recital, as travel was difficult for him.
Fifteen years later, Henry recorded Alan Hovhaness' Hymn and his Suite for Accordion (op. 166) which was released on Henry's 2005 compact disc Classical Accordion Recital.
Then, in January 2008, Henry's compact disc with Alan Hovhaness' Hymn and Suite for Accordion (op. 166) was selected for admission into the extensive collection of The Alan Hovhaness International Research Centre in Yerevan, Armenia. Coordinator Martin Berkofsky praised Henry's recording: "What wonderful playing—and what a wonderful treasure to add to our Hovhaness collection."