Theme and Variation on Richard Rodgers' "Edelweiss"
by Henry Doktorski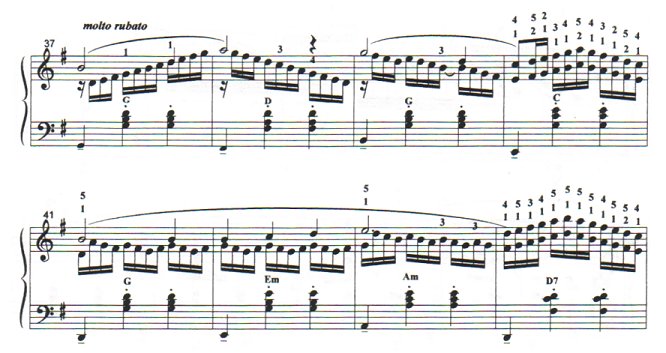 Printed sheet music for Henry's Theme and Variation on Richard Rodgers' "Edelweiss," for solo accordion (stradella left hand). Duration: 3:20.
Edelweiss—one of Richard Rodgers' most loved tunes—was written in 1959 for the Broadway Musical The Sound of Music. In 1965, the show was made into a movie starring Julie Andrews. Henry wrote a theme and variation on this beautiful tune which displays the sensitivity and virtuosity of the concert accordion. He has performed this piece dozens of times for enthusiastic audiences at his concerts in Chicago, Orlando, Fairbanks, Indianapolis, Philadelphia, Las Vegas, San Diego, etc. A recording of this piece from a live concert appears on his Classical Accordion Recital CD.
How to order this music:
Item is $10.00
U.S. orders: Send $15.00 by check or money order (includes $5.00 shipping & handling charge) to:

If using PayPal, send payment to:

Overseas customers, contact Henry for shipping rates.